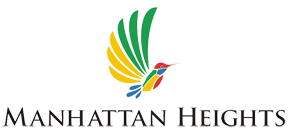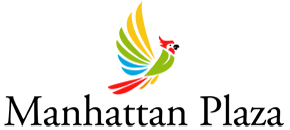 Manhattan Parkway and Parkview are SOLD-OUT.
Manhattan Heights and Manhattan Plaza are NOW AVAILABLE for viewing.
Savour life's best and lodge next to everything that matters.
Live the lifestyle of connectivity and get to places swiftly with Manhattan Gardens' close proximity to major touchpoints in the city!

Convenience, Comfort, Connectivity
Experience all these and more at Manhattan Gardens.
Manhattan Gardens City is the ideal home that connects you to everything you need and more!
Conveniently situated within Araneta City, this exclusive address with lush landscapes offers easy access to the MRT-3 and LRT-2 Stations, connecting the residents to where they want to be in the city. With its provided connectivity to the vital points in the metro, Manhattan Gardens is truly your most ideal home in the city!
Manhattan Gardens connects residents to Makati and Ortigas Central Business Districts, allowing professionals to enjoy a hassle-free trip to their workplaces. Shopaholics and yuppies can also enjoy the perks of being conveniently located next to shopping malls and hubs! Topnotch educational institutions, hospitals, and churches are also closely connected to Manhattan Gardens, allowing the residents to live the lifestyle of connectivity with its proximity to everything that matters!
Savour the picture-perfect setting of Araneta City.
Manhattan-inspired
About Megaworld Central
Properties Inc. ( MCPI )
Megaworld Corporation, together with the Araneta Group, presents a bustling community that keeps you connected to everything you would possibly need in Metro Manila - Manhattan Gardens.
In its 31 years as a real estate developer, Megaworld has built itself an impressive portfolio of properties that continuously flourish in various areas around the Philippines. Manhattan Gardens is no exception, as it remains one of the city's top coveted addresses since it was launched in 2009.
The Araneta Group has since welcomed the development in its esteemed community, as Araneta City grew to become a reputable city center of its own.
Megaworld Corporation continues to hone its skills as a developer by providing ideal homes to Filipinos around the country by developing masterfully planned communities that encourage its residents' growth.